As a buyer at Deal Estate
If you are registered as a potential buyer, Deal Estate will show you the properties on offer and the seller, as well as the status of the one- or multi-stage process.
As a registered buyer, you can of course also use Deal Estate as a seller. These are some of Deal Estate's handy features for potential buyers.
Data room
Optimized for real estate transactions. With all the requirements known today: Changelog, Q+A, modern architecture and much more. All documents can already be assigned at the beginning of the respective sales phase.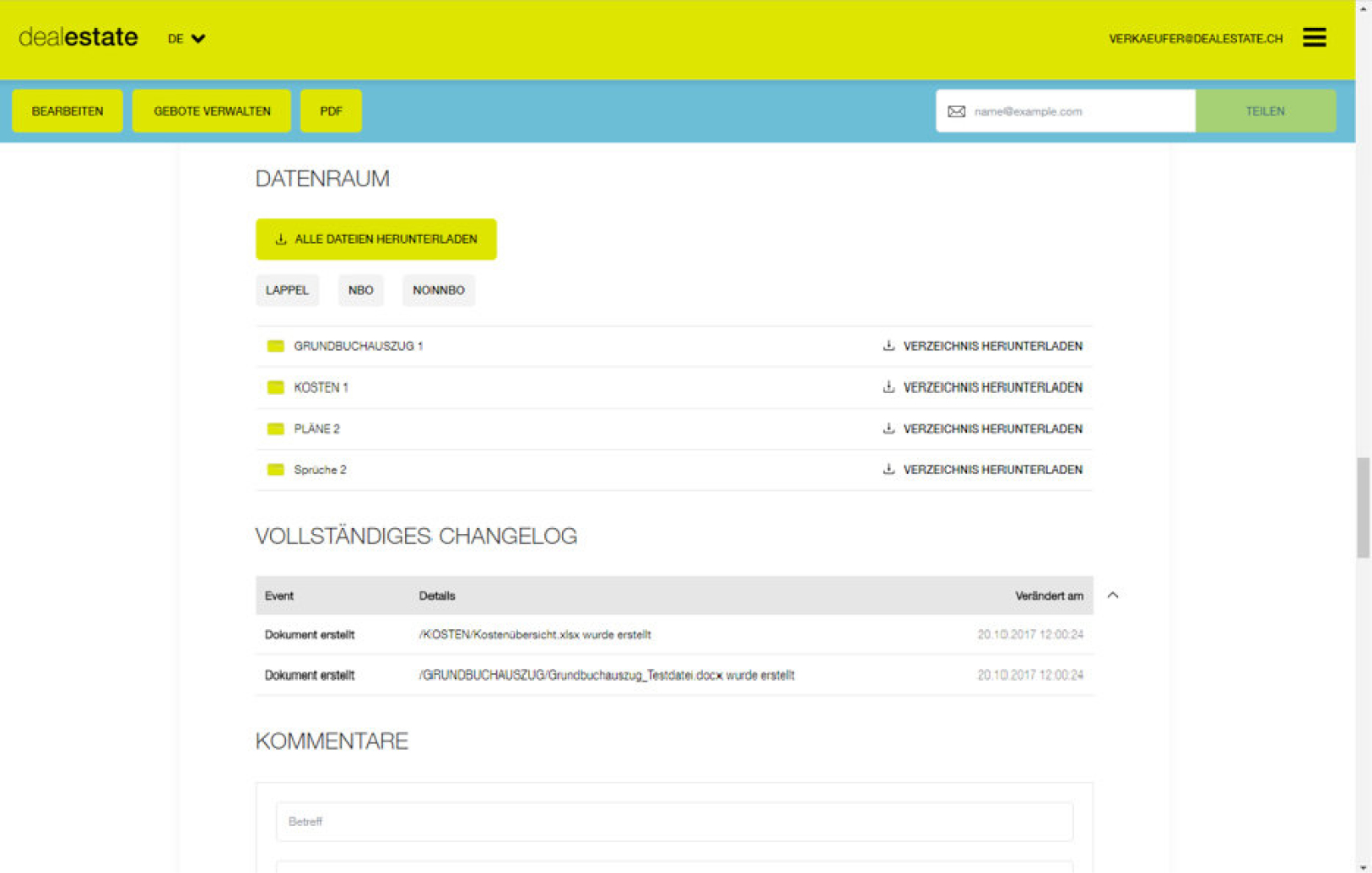 Chat function
Allows you to communicate directly with the seller.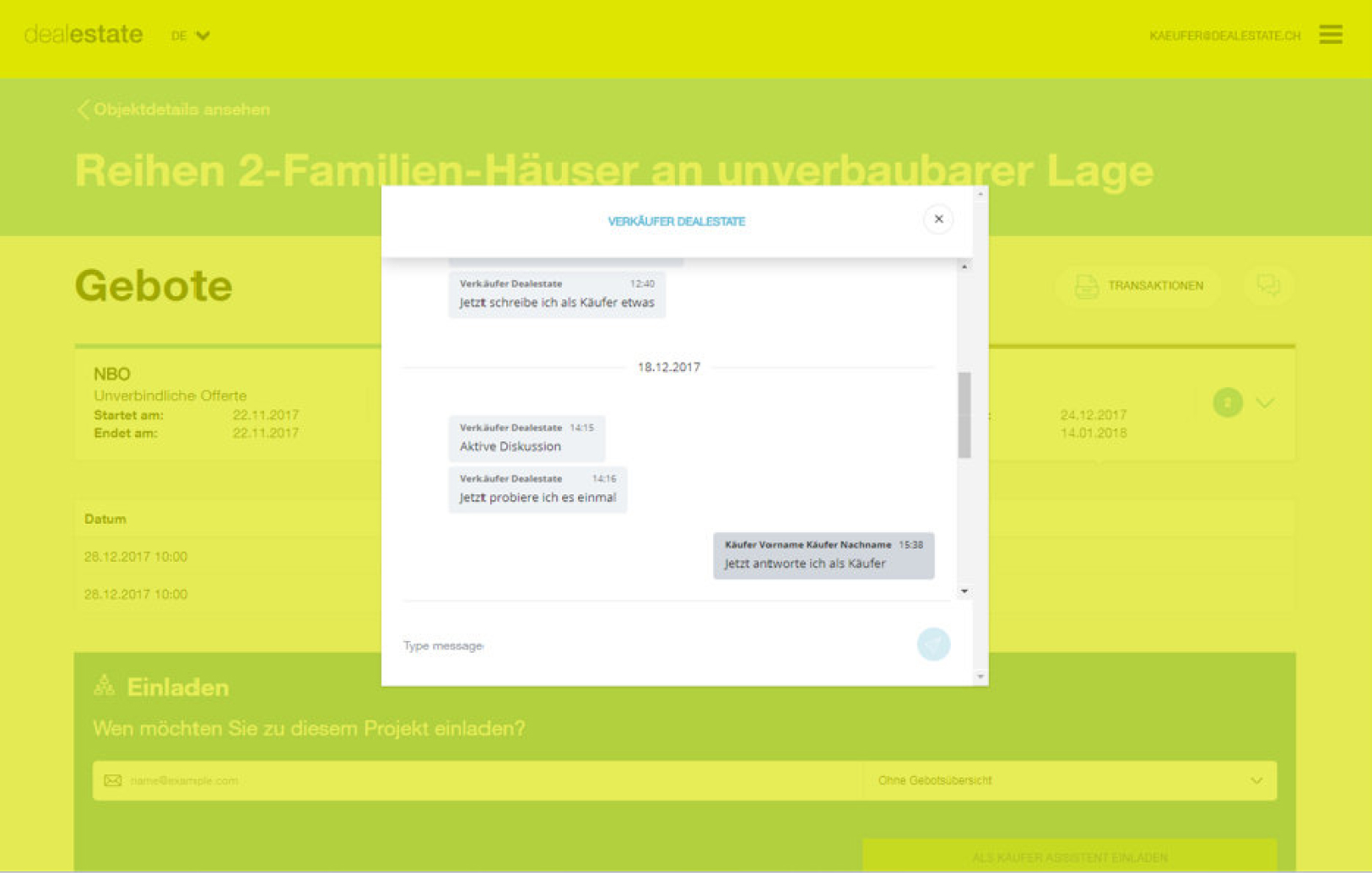 Appointment
Viewing appointments can be offered, arranged and confirmed easily and conveniently through Deal Estate.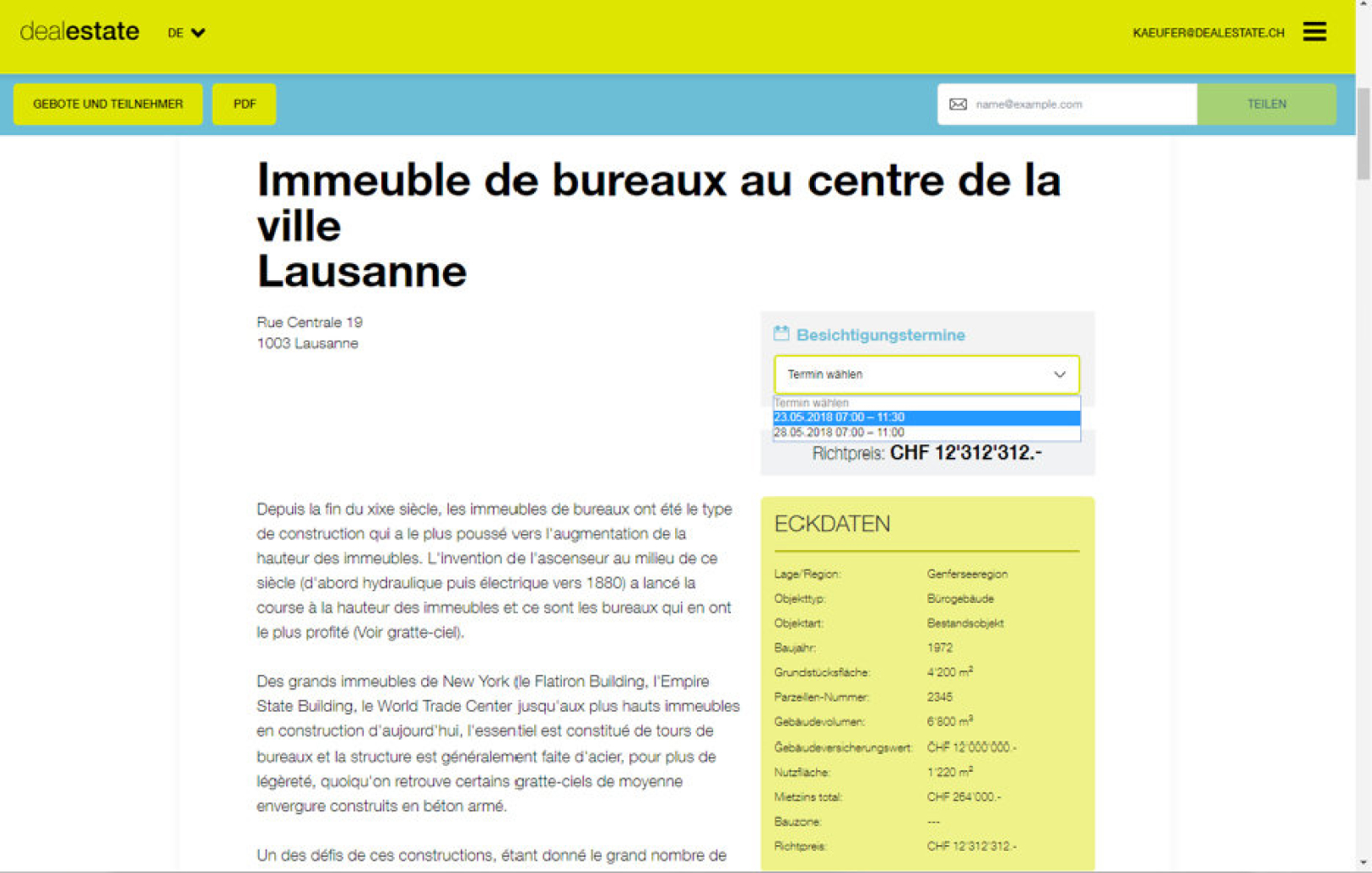 Search function
With selectable search criteria (region, size and object type). Push message when a matching object is activated.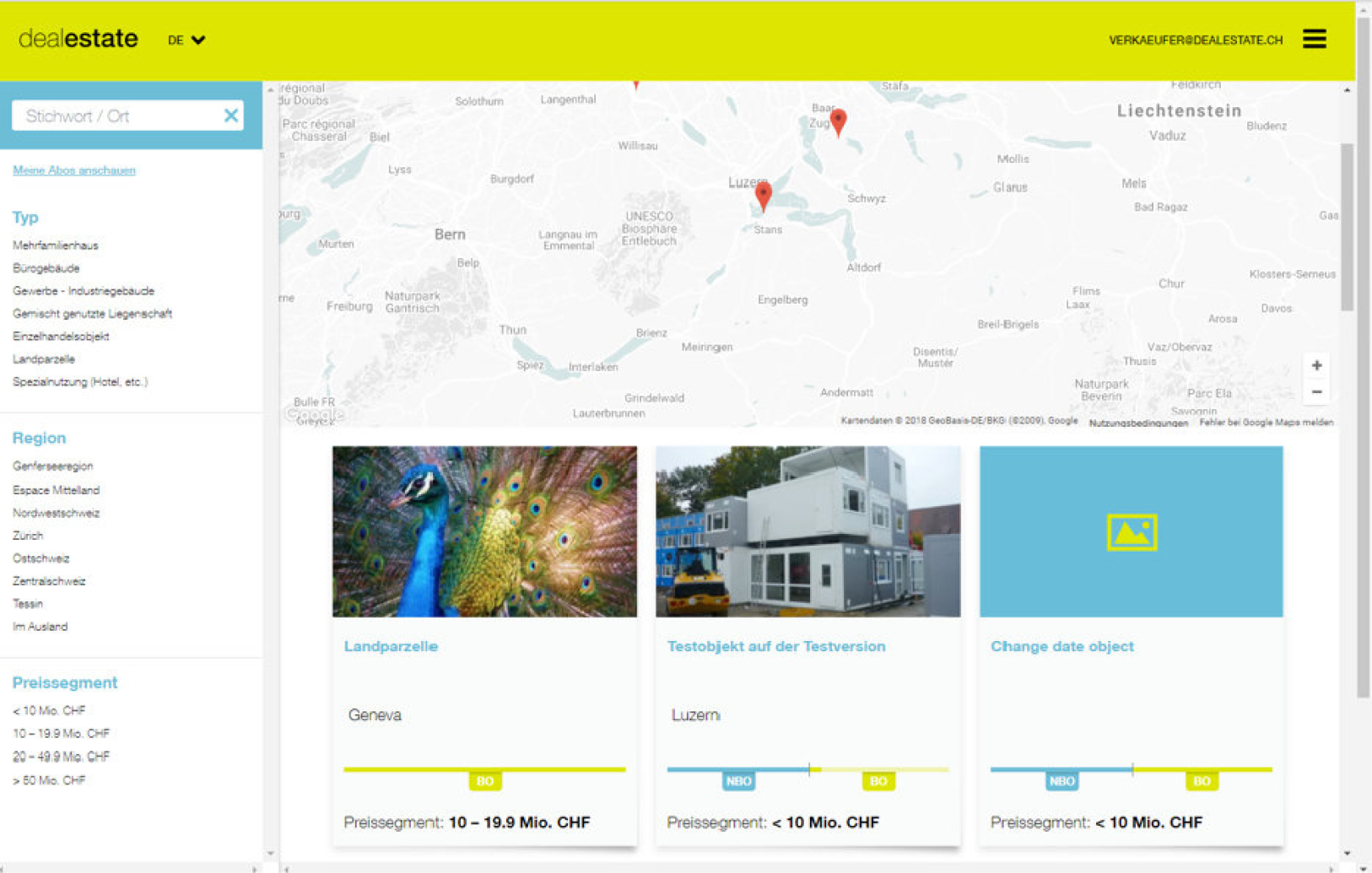 Overview activities
Personal dashboard with a clearly structured view of all activities; items for sale, items in progress and items to buy.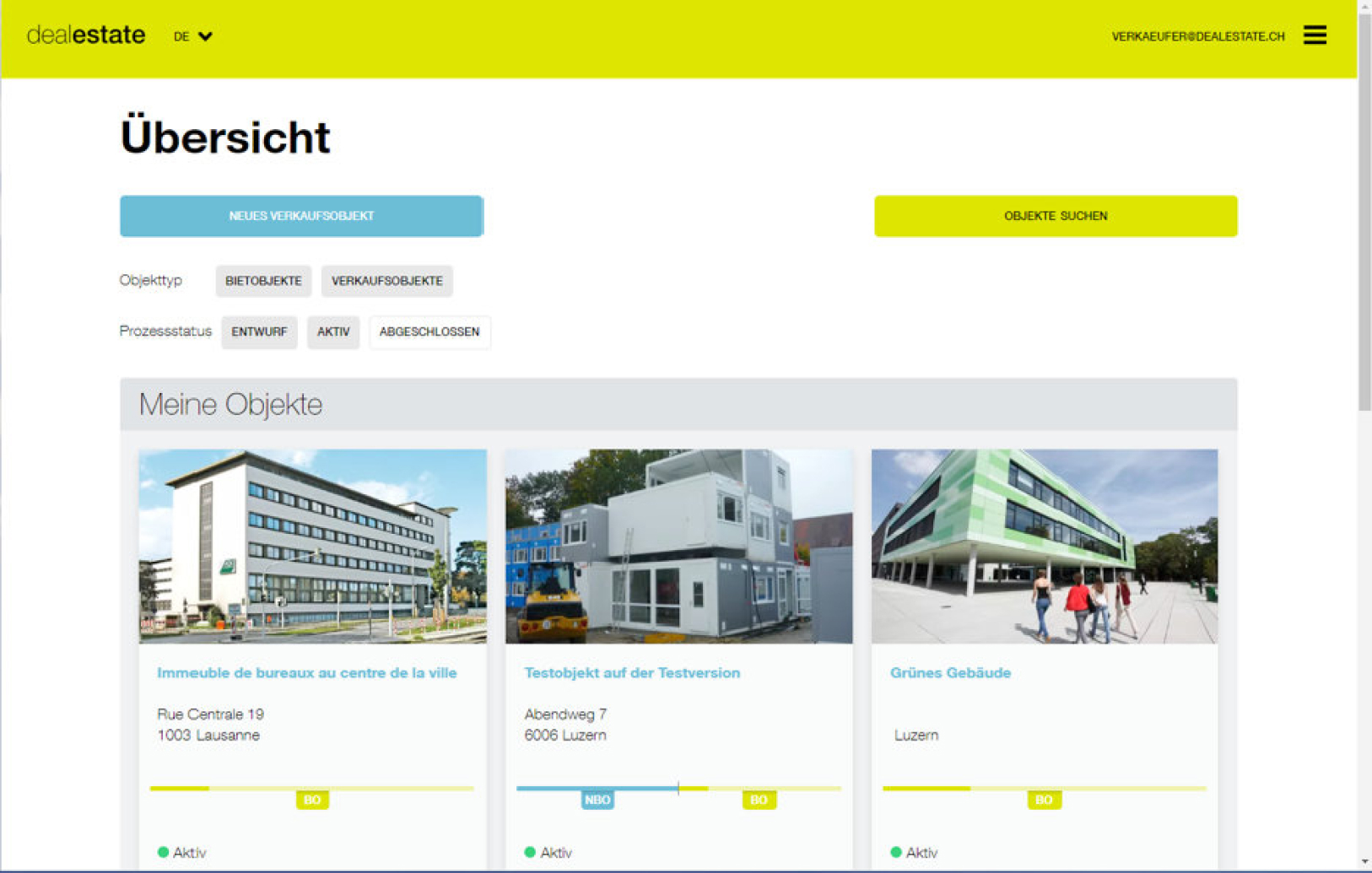 Auxiliary functions
With hints and tips on almost every Deal Estate topic.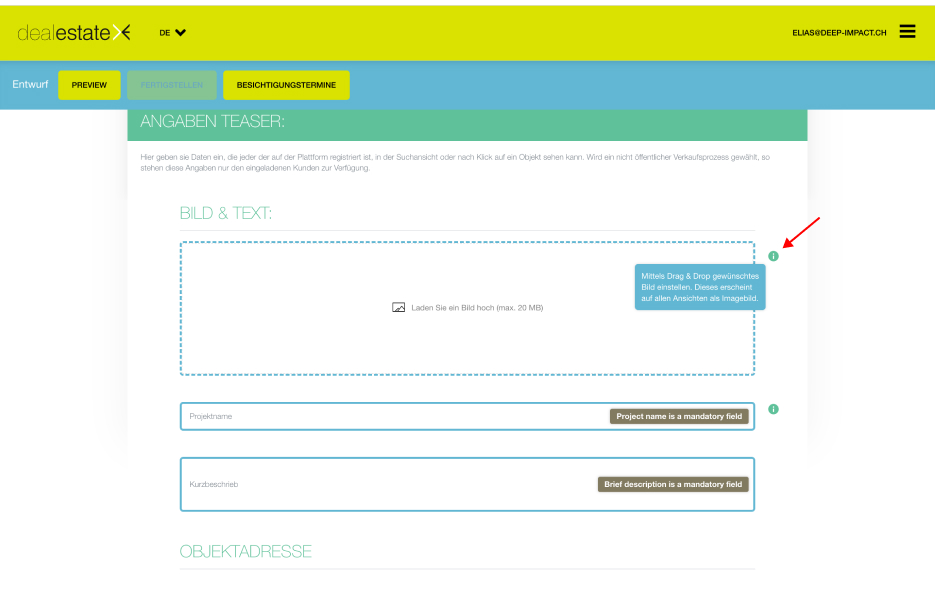 Overview bids
Overview of submitted bids including invited assistants.